Do you struggle with losing weight? Have you tried other diet plans without success? Our Joplin Weight loss center, 4 States Weight Loss, has developed a natural and effective weight loss and fat loss program, that makes it easy to lose weight fast!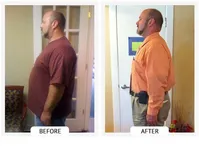 The 4 States weight loss and Health Center's weight loss program significantly reduces not only weight, but also body fat and inches through a natural process that boosts the metabolism and promotes the body to burn fat reserves at over 4000 calories per day.
Weight Loss Joplin
Whether you need to lose 15 pounds or 100 pounds, our weight loss plan will be the last diet you'll ever try!
Contact us to schedule your free consultation today (417) 206-BACK (2225)